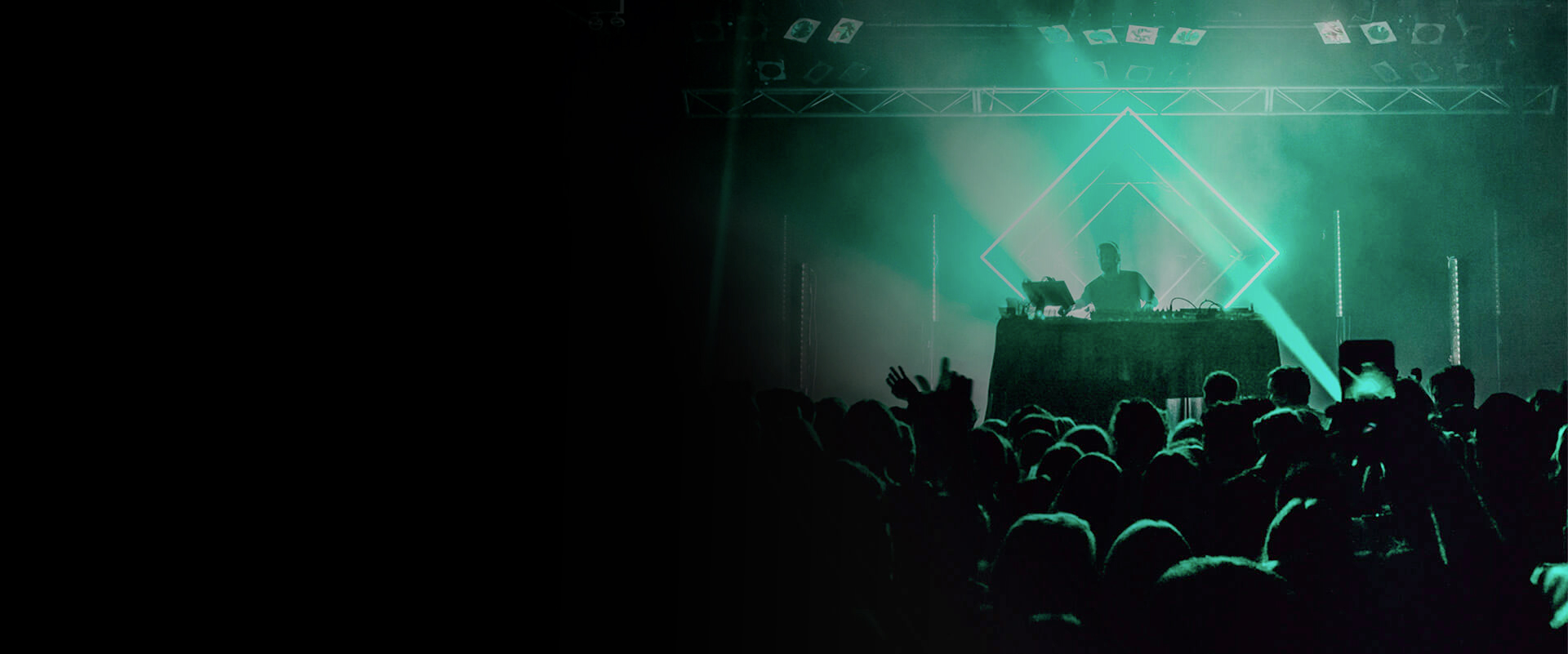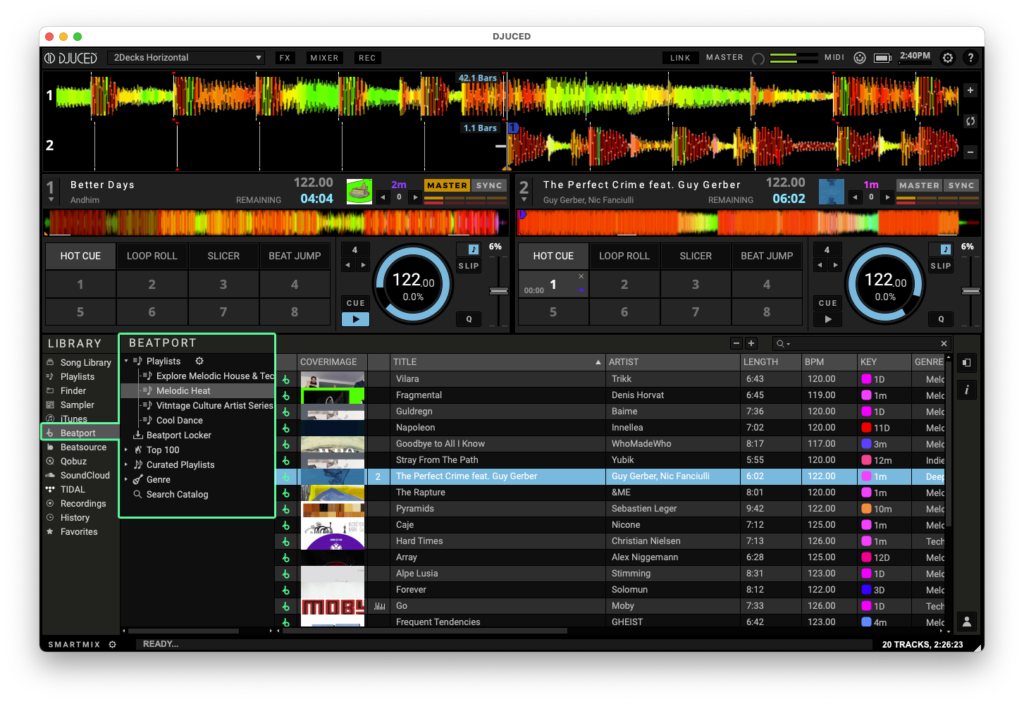 General Information #
What is Beatport ? #
Beatport streaming service is part of the known Beatport electronic music online shop.
On Beatport, you will have access to electronic music created for DJing, it's the most powerful record collection on the planet, available anywhere — even offline with the Beatport Locker.
Is Beatport free? #
Beatport is not a free service.

You can find Beatport subscription offers and try for one month for free by following this link: https://stream.beatport.com
How to use the offline locker #
Offline locker storage is available for Beatport Professional subscribers only.
BeatPort is the only streaming service that allows DJs to store music offline for playback without an internet connection. To add tracks to your locker, follow these simple steps:
In DJUCED, find the Beatport track you would like to store offline.
Right-Click on the track and select "Add to Beatport locker".
Click the "Beatport Locker" field in the Beatport directory.
Your offline tracks will appear in this folder.
You can play any track in this folder, even without an internet connection!
To remove a track from the locker, right-click on it and select "Remove from Beatport locker".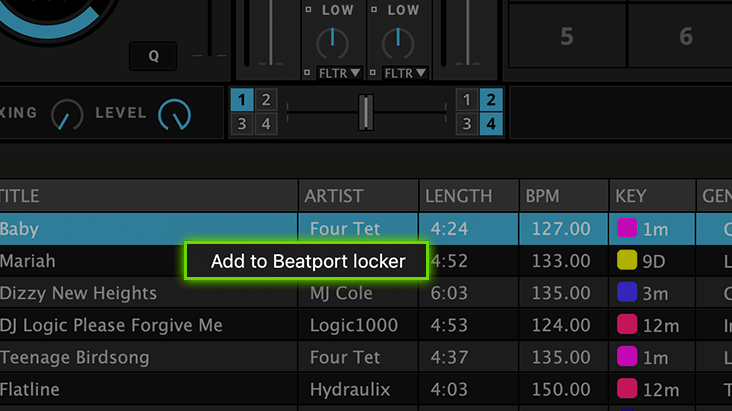 Why DJUCED recording feature is disabled when using Beatport music? #
When using a streaming service, you don't own the music, you have access to read it.
Our contract with Beatport includes that DJUCED can't record any audio coming from the service.
Playlists management #
It is possible to create, clear, rename or delete a Beatport Playlist within the streaming service category.
Create a new Beatport Playlist. #
Navigate to the Beatport main category, then:
Click on the « gear » button next to the « Playlists » category and click « New Playlist » – (fig.1)
or
Right-Click on any song in the streaming service and choose « Add to playlist » => « New Playlist » – (fig.2)
Add a song to a Beatport Playlist. #
Right Click a song, select « Add to playlist » and choose the targeted playlist. (fig.2)
It is possible to add multiple files at once with multiple selections (ctrl/cmd + Click to select multiple songs)
Modify a Beatport Playlist. #
You can rename, clear, or delete a Beatport playlist by right-clicking on it in the Playlists listing. (fig.3)
Troubleshooting #
Why accessing/downloading Beatport music files takes time? #
Beatport proposes different quality subscriptions and delivers 128 kbps AAC Streaming and 256 kbps AAC Streaming music.
In that format, 4 minutes of music is a file around 5 to 10Mb.
That's why having a good and stable internet connection is required for a good experience.
With Pro and Pro+ subscription, it is possible to store between 50 to 100 Tracks in the Beatport Offline Locker.
I can't Login to Beatport in DJUCED, what should I do? #
Beatport LINK is an online service that requires an Internet connection to work with DJUCED, and also a subscription.
If you still can't access to Beatport service in DJUCED, please check that:
Beatport service is online – If it's offline, it will not work either in DJUCED.
DJUCED application is authorized to communicate with the internet – so – that a firewall or an antivirus program doesn't block DJUCED.
Your internet connection is stable and fast.
Reset the Beatport cache by deleting the "beatport" folder located in the "Documents/DJUCED" folder on your computer.
I can use only one deck into DJUCED and music is limited in time, why? #
To use the Beatport Streaming service in a DJ App, you need to subscribe and pay the Advanced or the Professional plans.
Please refer to the Beatport Subscription page for details on the price and plans : https://www.beatport.com/subscriptions