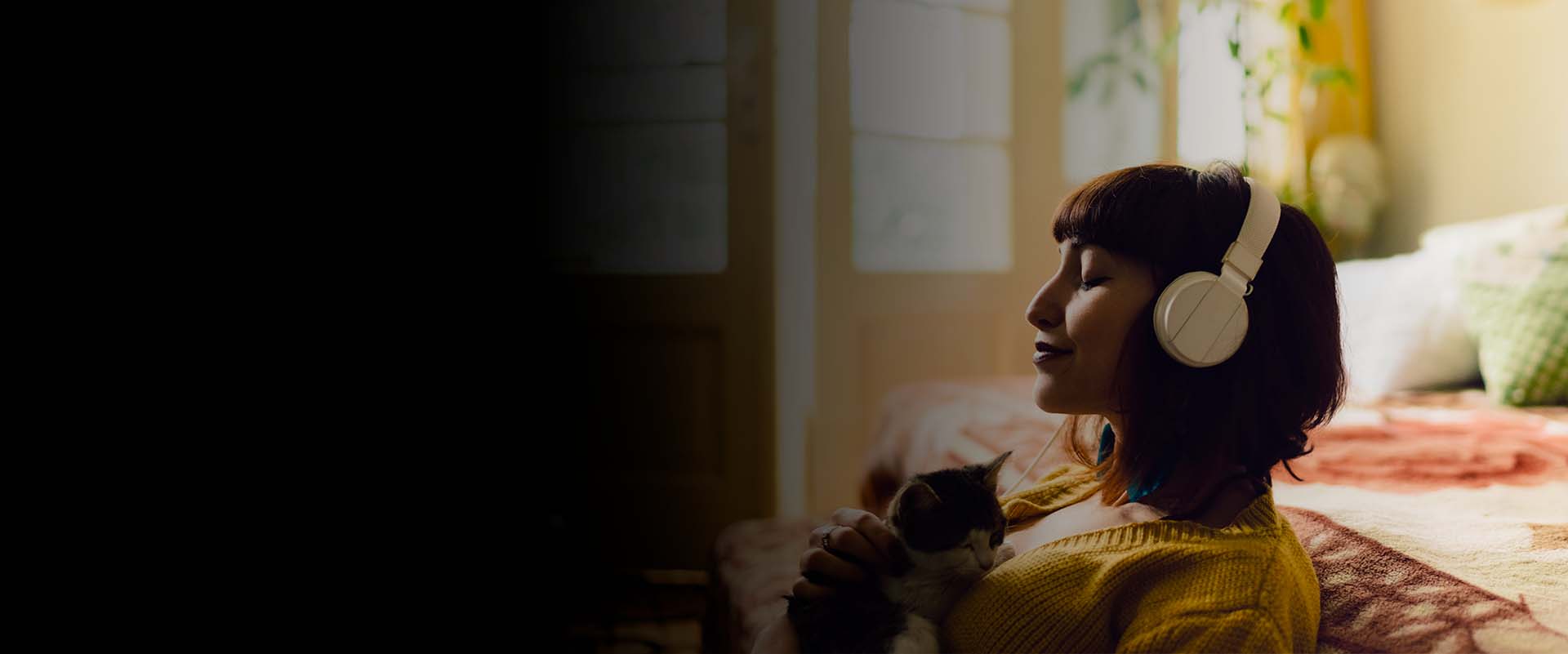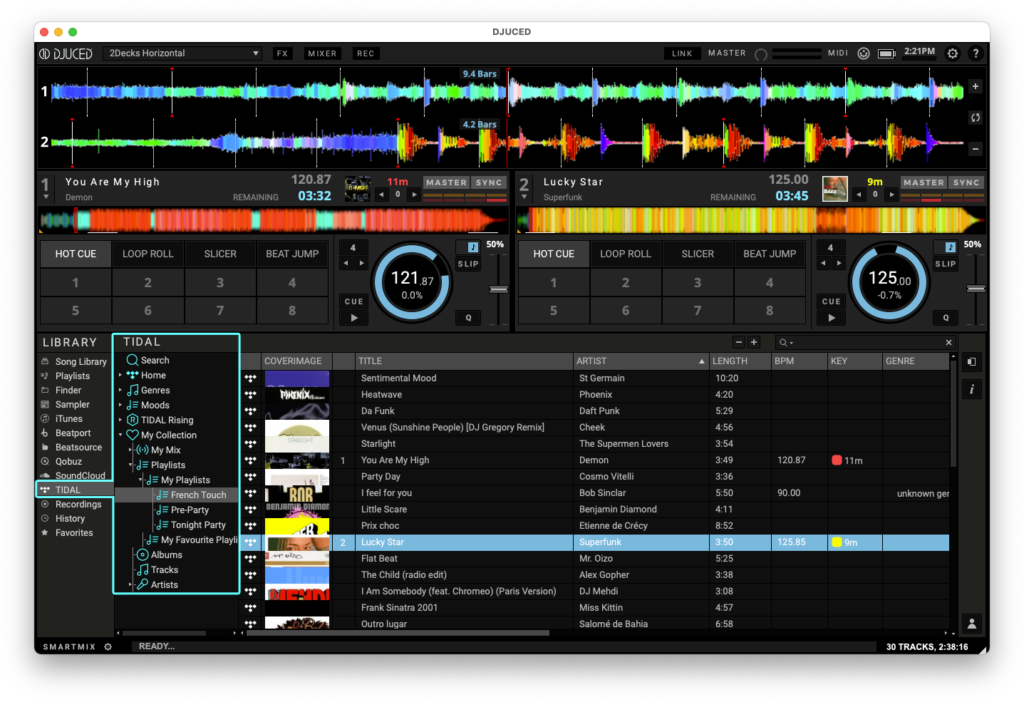 General Information #
What is Tidal? #
TIDAL is a global music streaming platform bringing fans closer to artists through unique experiences and the highest sound quality.

Organize your playlists from the TIDAL phone or desktop app, then the next time you open DJUCED, they'll be ready for you to DJ with.
Is Tidal free? #
No, TIDAL offers two tiers of membership :
– Premium which gives you access to the AAC 320Kbps files.
– HIFI which allows the option to use lossless FLAC files or AAC files in Master sound quality
Since October 2023, Tidal asked us to integrate Tidal in DJUCED ONLY FOR Tidal Hifi PLUS membership.

You can find Tidal subscription offers and try for one month for free by following this link: https://tidal.com

Why DJUCED recording feature is disabled when using Tidal music? #
When using a streaming service, you don't own the music, you have access to read it.
Our contract with Tidal includes that DJUCED can't record any audio coming from the service.
DJUCED STEMS doesn't work with Tidal, why ? #
The Tidal streaming service asked us in October 2023 to disable the DJUCED STEMS separation, this is why it is blocked into DJUCED.
Troubleshooting #
Why accessing/downloading Tidal music files takes time? #
Tidal proposes two high-quality subscriptions and delivers 320 kbps AAC Streaming music, and also FLAC files.
In these formats, 4 minutes of music is a file around 12Mb for AAC, 40Mb for FLAC.
That's why having a good and stable internet connection is required for a good experience.
I can't Login to Tidal in DJUCED, what should I do? #
Tidal is an online service that requires an Internet connection to work with DJUCED, and also a subscription.
If you can't access to Tidal service in DJUCED, please check that:
Tidal service is online – If it's offline, it will not work either in DJUCED.
DJUCED application is authorized to communicate with the internet – so – that a firewall or an antivirus program doesn't block DJUCED.
Your internet connection is stable and fast.
You are using the latest DJUCED version, streaming access updates require it.
I have a white blank screen when log in, or a "block" message, what should I do ? #
In that case, you will have to clear the DJUCED internal browser cache.
You are not really blocked.
To do so:
Close DJUCED
Go into your "Documents/DJUCED" folder on your computer.
Locate the folder "url cache" and delete it
Restart DJUCED and try again to log in – if the message or blank page still occur – restart DJUCED until the Login Window appears correctly.
Try to login from the Settings and not from the Main Interface.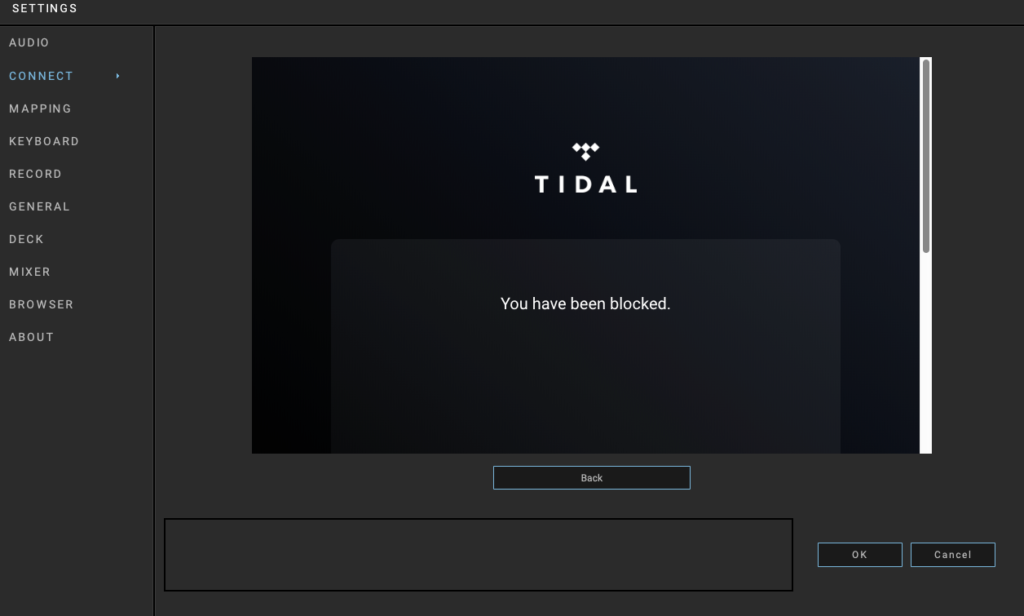 We are sorry for these issues, that can happen depending of your country of residence, your Internet Provider and of course, your computer.
We are continuously working at our best to make streaming services compatible for everyone, everywhere, on Mac and PC.
Please remember that streaming platforms are third party services that we can't guarantee their 100% availability.