There can be multiple reasons for not having sound into your headphones.
Just check these details to avoid any headphones problems.
1- On the Dj Controller #
Check that your headphone jack is firmly connected to your controller.
Check that the "Headphone" Volume knob is not at zero.
Check that one of the Headphones "preview" or "master" button in activated on the mixer.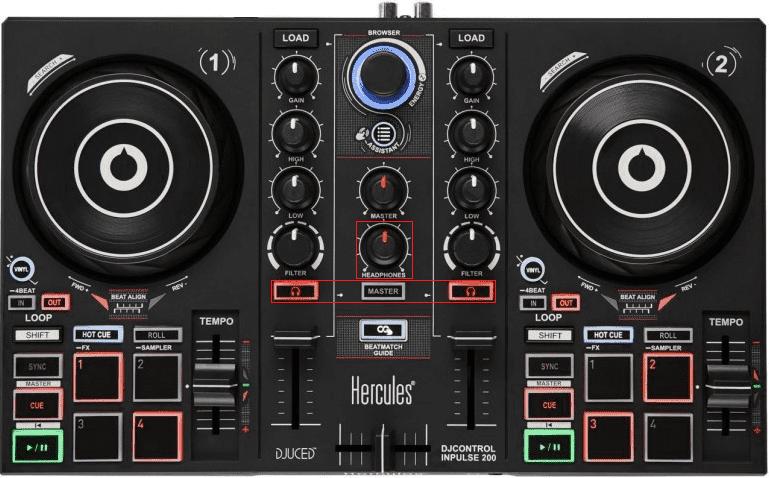 2- Check your DJUCED audio Settings #
To be able to make previewing, you will need to have a DJ Controller or Soundcard with 2 separate Stereo channels.
All Hercules DJ Controllers with integrated audio are equipped with multichannel stereo outputs.
Go into DJUCED settings.
Choose "Audio Tab".
Check that your DJ Controller sound card is selected as the main sound card.
Check that "Master" is assigned to "Outputs 1-2"
Check that "Headphones" is assigned to "Outputs 3-4"
You can also reset your audio settings to default by using DJUCED diagnostic tools.