macOS Privacy explained #
The first time you will install DJUCED on macOS, if your computer security and privacy settings are set by default, DJUCED can ask for the authorization to access :
Documents folder
Music folder
Download folder
Desktop folder
External drive folders
Microphone access etc…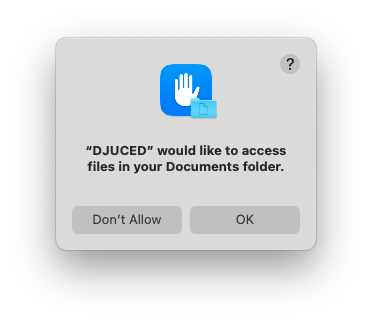 Details of the access requirements : #
Documents folder #
DJUCED needs to save the settings, music database, playlists, mixes, samples and lots of stuff in the Documents/DJUCED folder.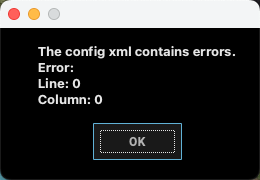 Download, Desktop, Music, External Drives folders etc… #
DJUCED needs to access these folders to seek the music files from your computer.
Anyway, it's not mandatory to use all of the folders.


Microphone access etc… #
If you use a controller or a sound card that got audio Inputs, DJUCED will need to access them if you record the Mic into your mixes.
That's why DJUCED ask for Microphone permissions.
If you block it, DJUCED will not be able to use the Microphone input of a DJ Controller, for exemple.
macOS Privacy reset procedure #
We have seen that sometimes, after a macOS update, it is possible that the Privacy settings access is revoked, or buggy.
It is possible to reset the privacy settings to force macOS to authorize DJUCED to write again, especially into the Documents folder.
So, if it seems that DJUCED doesn't save your playlists, Cue Points or song analysis, please try to reset the DJUCED privacy access.
Open macOS system preferences
Open Privacy & Security tab
Navigate to Files and Folders
Check that DJUCED still got access to some folders, or use the Minus button to remove DJUCED from the list.
DJUCED will ask again for authorization at the next launch.