More and more of you are using DJUCED, and we thank you!

We are aware of the problems that some of you may unfortunately encounter when using third-party streaming services with DJUCED.
These are thankfully "rare", but they do exist, and we want to fix them.
Please note that it is necessarily difficult to find a solution to a problem that our development teams cannot reproduce.
This is inevitably due to the diversity of computer hardware, operating systems, quality of Internet connection, response of streaming services servers…
In order to be transparent with you, we will list here the incompatibilities that you have reported to us, or that we have discovered, as well as their resolution status.
Actual status (DJUCED version 5.3.4): #
Everything is Fine.
---
YOU can help us #
If DJUCED crashes unexpectedly and the "BugSplat" window appears at the next startup, asking if you want to share the latest crash with the developers, please do so.
It's a direct and anonymous link to our teams, and by doing so you help the whole DJUCED community.
Today, less than 1% of you are experiencing crashes with DJUCED.
Our goal is to get that last percent even lower.
That can't be done without you.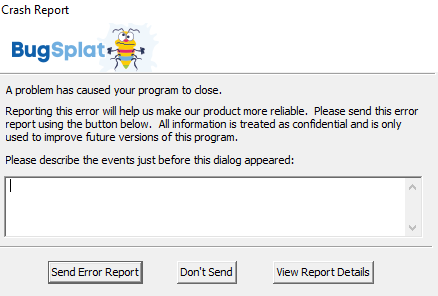 ---
Beatport Link – Beatsource Link #
Problem:
No problems since DJUCED 5.3.3
Causes:
None
Bug resolution:
None
SoundCloud GO+ #
Problem:
No problems since DJUCED 5.3.4

Causes: 
None
Issue Resolution:
None
Tidal #
Problem:
No problems since DJUCED 5.3.4
Causes: 
None
Issue Resolution:
None
Mixcloud #
Issue:
No problems since DJUCED 5.3.4
Causes:
None
Issue Resolution:
None