On the DJUCED interface, you have access to an integrated manual.

Main Interface #

Just activate the "Question Mark" button on the top right of the DJUCED Interface and mouse over any element on the interface you want to know more about.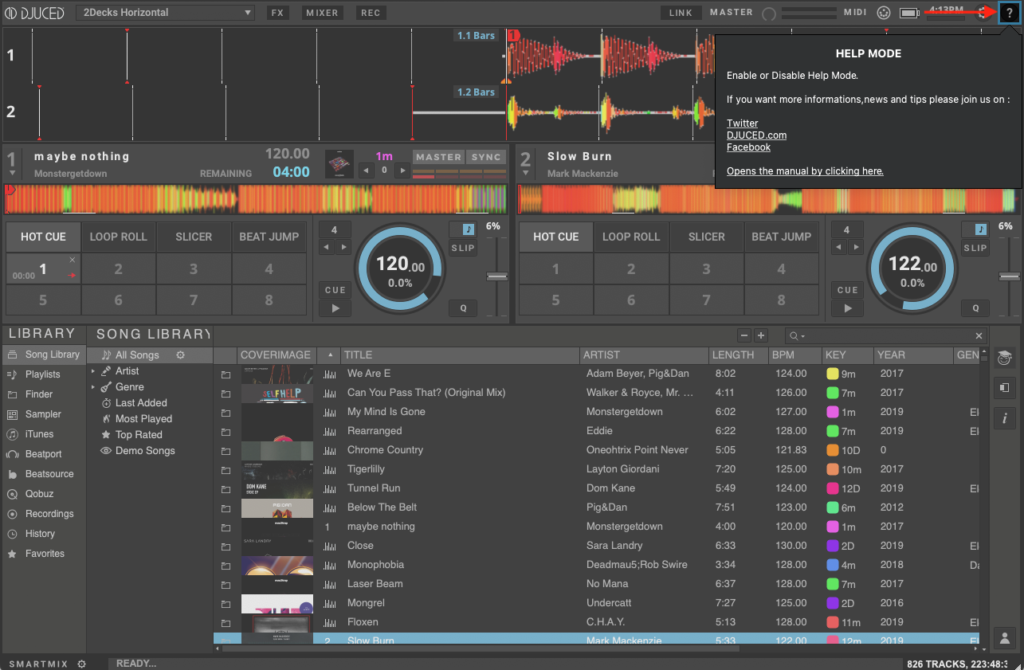 In Settings #
Integrated Help is activated by default.
Just mouse over any part with your mouse to get a description in the bottom of the window !